Sooner than later, there will be no way around but to offer environment friendly and economical alternatives to road freight transport. The future belongs to multimodal logistics through Rail, Ships and Inland Waterways. At TCI, we spotted the opportunity few years ago and thus started offering our customers "Green Logistics" solutions via integrated rail – road movement for both container and normal rakes.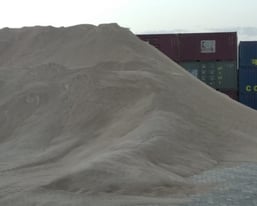 TCI CONCOR, our joint venture with CONCOR, runs dedicated rail services on all major train routes in the country and are linked to the CONCOR vast network of ICDs and Terminals. One of the case study includes the recent domestic movement done by carrying rock phosphate in container rakes via rail from Gandhidham to the customer's agri plant in Uttar Pradesh. Typically, a cargo which moved by road or normal wagons, could be moved in container with each container capacity being 31 MT, ensuring no wastage at optimum freight cost.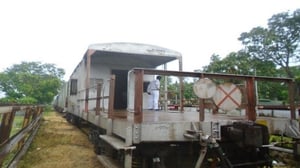 Another case study is that of cross-border movement, enabling movement of large volume, from India to Bangladesh. This resulted in substantial amount of savings and reduced carbon footprint. All while following the strict norms of safety and sanitization.
As we are aware, rail transportation in the long haul turns out to be fast and efficient, eliminating any possible contamination issues. It also lessens the risk of loss and damage to the goods.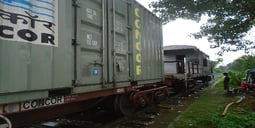 Enhanced real-time tracking and control of the goods has also become a critical feature since digitization and automation have come into place, more so in the current testing times. We, at TCI CONCOR have an app-based solution to ensure that cost and operational efficiencies are passed on to our customers. Add to it, there is a definite shift being witnessed especially in large corporates, MNCs and companies dealing in commodities opting for multimodal shipments.
As we proceed towards Green Logistics, we believe, businesses should stress more and more upon going multimodal in their supply chain.
#MultimodalLogistics #LeadersInGreenLogistics #TCICONCOR #Sustainability