The Associated Chambers of Commerce & Industry of India (ASSOCHAM), the country's oldest and most proactive apex industry body celebrated its Foundation Day 2020, on 12th December 2020. To mark the occasion, the chamber planned a 5-day virtual event from 15th to 19th December 2020 with the central theme 'India's resilience: Aatmanirbhar roadmap towards a US$5 trillion economy'
The occasion was graced by stalwarts from the industry and eminent speakers including Honorable Prime Minister of India, Shri. Narendra Modi, who delivered the keynote address.
Addressing the gathering, the Prime Minister stressed the fourth industrial revolution and commended the business community for their contribution to nation-building. He asked the industry to increase their investment in R&D especially in sectors like agriculture, defense, space, energy, construction, pharma, and the transport sector.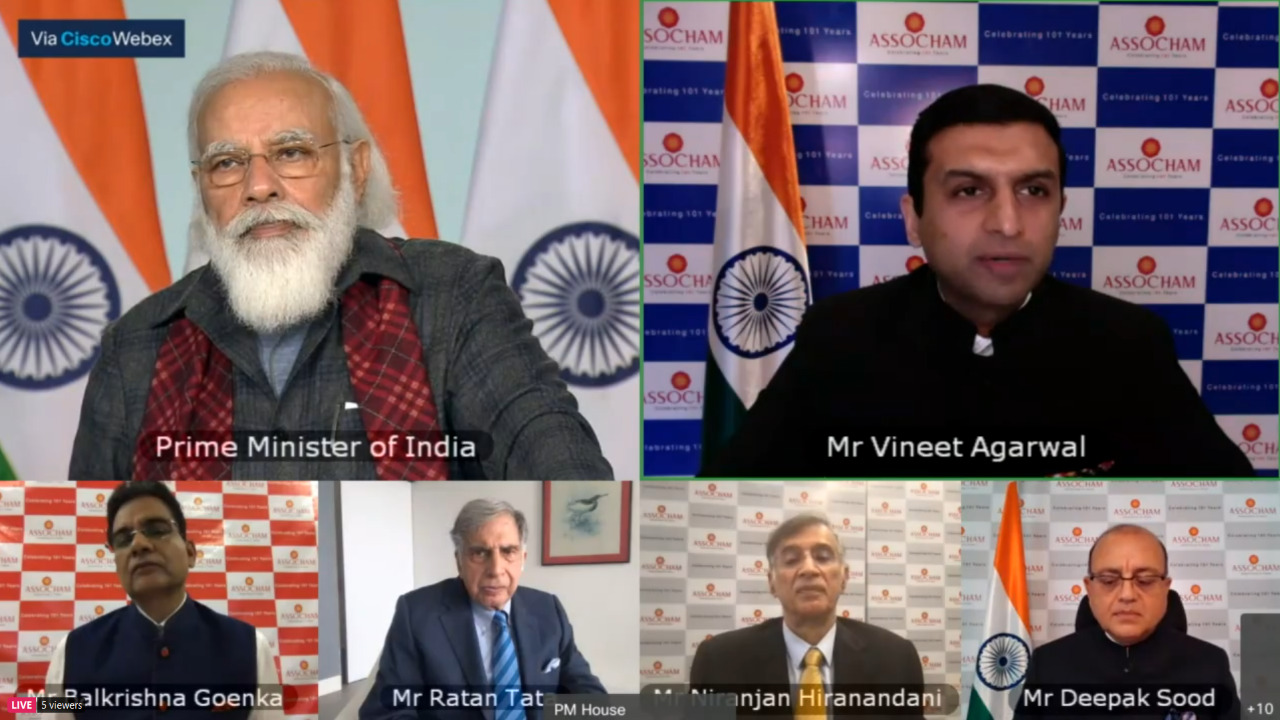 The event marked with Mr. Vineet Agarwal, MD – TCI taking over as the New President of ASSOCHAM. During his address to the nation, Mr. Agarwal said "I am honored to be heading ASSOCHAM which has such a rich heritage and lineage of leadership. ASSOCHAM has extensive experience at the grass-root level which we would leverage to champion the cause of MSMEs so that they continue to prosper. The post-pandemic period would be full of challenges and opportunities; I would work with all the stakeholders - industry, government, academic, civil society, and the ASSOCHAM employees to leverage the unfolding opportunities."